How to Choose the Best Fence Company in Knoxville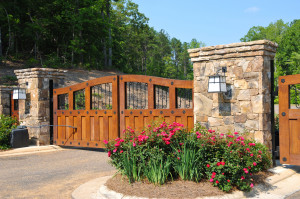 How to Choose the Best Fence Company?
Whether you will install a residential or commercial fence on your home or property in Knoxville, choosing the right fence company in Knoxville is still essential. This is as important as choosing the right type of fence. It may likewise be tempting for you to choose the first company you have searched all over the internet. However, you are most assured to obtain the best results if you will only be more methodical in your approach.
Here are the four tips you need to consider in choosing the best fence contractors in Knoxville:
Look for Some Fencing Experts
You will usually encounter a lot of contractors who boast for having the best fence installation processes. Well, this may be technically true. However, there are times that these are not entirely true to all fence contractors you will encounter. You need to choose for fencing contractors who will present you a lot of options on fence installations for different types of fences. They should also have the ability of addressing the problems, despite being simple or complex.
Obtain Several Options
Legitimate fencing contractors in Knoxville will be happy in spending some time of visiting your home. They will also offer you with good estimates for the fencing job you ever wanted. Be very cautious as some of the companies offer their quotes via phones. Instead, you need to schedule for personal consultations from different companies and then obtain quotes from them.
Check the Company's References
You still need to check on the company's references. This way, you can be most satisfied with the service they will offer you with. You may visit their official website or ask some of their previous customers to know if there are some complaints regarding the company. You also need to determine how long the company is in the field of fencing services. This is just for you to know more about their expertise and professionalism in providing the service.
Determine Who Will be Executing the Work
There are some fencing companies in Knoxville that are hiring sub-contractors. These will now be more responsible in installing all fences. You will be more satisfied in choosing a company with their experts and trained employees. These employees will be more reliable and skilled while your communication with them will be a lot easier.
Lucky Fencing is the number one choice in Knoxville for all you fencing needs! Call today!