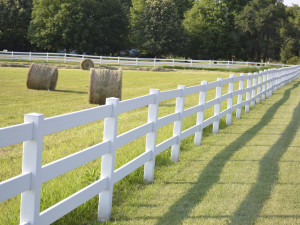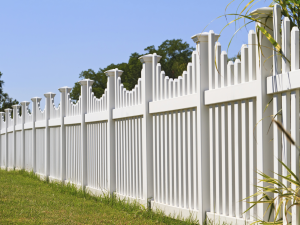 An elegant, affordable and low maintenance fence choice for complete privacy and security.
While wood is beautiful, vinyl offers many years of maintenance-free beauty. Wood tends to fade, warp and shrink due to being exposed to the elements. Vinyl maintains its shape and finish, rain or shine.
Pros:
Vinyl fences offer low maintenance — never paint or stain again.
At a distance, some high-quality vinyl fences do resemble the traditional wood fence designs for which they are substitutes.
Vinyl fences don't splinter, making them a child-friendly alternative.
Vinyl Fencing comes in many styles and colors to choose from. Please have a look at our gallery and video to help you choose which color and style fits your needs!