How to Estimate the Cost of a New Privacy Fence
Looking for a way to add beauty, value, security, privacy to your home? Well, a privacy fence not only enhances your home security, but also turns your backyard into a more private area where you can chill out with friends and family. However, this perfect addition comes with significant expenses, and there are things you need to consider when estimating the cost of installing a new privacy fence.
Here are a couple of suggestions to get you started in estimating the cost of installing your new fence.
Check Your Zone Laws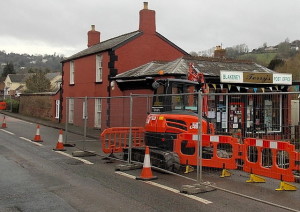 An often-overlooked aspect while determining the cost of installing a privacy fence is securing a permit from the local authority for building outdoor structures. Before investing much of your time and money into fence installation, ensure that you check local zoning laws and that you meet all your local county requirements. To clear any doubts you may have regarding the fence color and materials, also check with your local Homeowner's Association (HOA). Also, some counties only allow for fencing on a property line, when others require you to offset your fence. So if you cannot locate your property lines, have a surveyor do it for you.
Locate your Utility Lines
To avoid incurring extra expenses by accidentally hitting underground wires and pipes, you need to have the water, gas, and power lines marked by a specialist from your local utility company. This also prevents your new fence from being torn out during repair work if you erected it on top of utility lines.
Determine the Size of Fence Required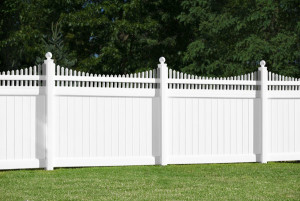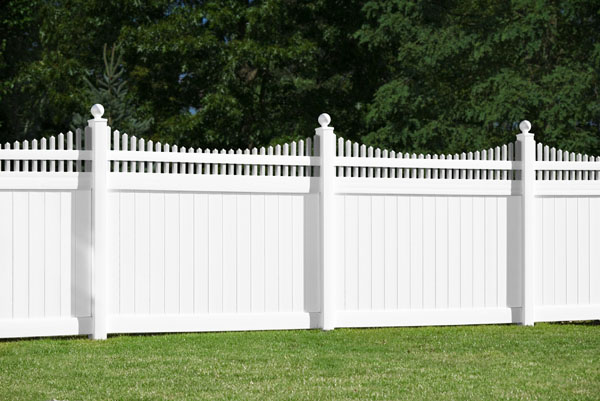 Fortunately, if you live in a Townhome community you most likely have a plan that clearly indicates your piece of land's divisions drawn to scale. However, if you don't have one, you can identify the total amount of fencing materials you will require using a measuring wheel.
As you measure, you will have to install a post after every six to eight feet based on your preferred style and panel size of your fence. To have a more firm fence, you will have to erect the fence posts to about three feet into the ground and add concrete to set them. Installing the fence posts is one of the most costly parts of the installation process due to their large sizes, the labor in drilling the holes as well as the materials to set them. However, you can rent a post-hole digger, a power auger, or purchase the measuring wheel from your local hardware store.
Privacy Fence Materials
Different types of material can be used for your privacy fence project, and they vary in price per linear foot. Typically, wood fences are some of the most popular aesthetic options for homeowners since they are more affordable and are much easier to customize compared to other fencing material. To customize your wooden fence, you may opt to apply a stain to either maintain its natural wood appearance and feel or enrich it with your preferred color to suit your unique decorating style. However, you will have to reapply after some time because stain and paint are not permanent. Some of the most popular wood fence styles include:
Stockade
Board on board fences
Tongue and Groove
Board and batten
Lattice Top
A vinyl privacy fence might be the best fence option if you are looking for a fence that needs little or no maintenance. Vinyl fences are some of the most expensive fencing material, but are the most preferred by homeowners for their quality, durability.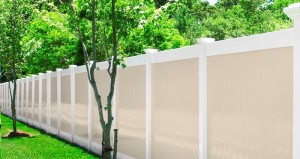 Tip: Choose material, which suits your needs keeping in mind possible maintenance costs in the future plus the initial installation costs. Make sure that you do proper research before making the final decision because the more expensive type of fence material may be well worth it.
Installing Gates
No matter the type of materials you choose, you'll have to factor in the cost of the gate too. Typically, installing few gates can increase the costs of your fence installation by at least $2,000. However, depending on your preference and community restrictions, you can opt to install gates with a different material than the rest of the fence. 
Bottom Line
Once you're satisfied with the estimated price, ask for an invoice from the fence company of your choice. They should provide you with an itemized list comprising labor, materials, tools and fence board prices. Always make sure that you inspect the quality of work done before making the payment. For instance, you need to confirm that the boards are in good shape as well as ensuring that all the posts are straight and firm